News
Winwap Games announced, a subsidiary focusing exlusively on Mobile Games
Tuesday, 22 September 2015
Winwap Technologies have started a subsidiary that will only focus on Game Publishing. The new company, Winwap Games, will exclusively work with game developers to publish their mobile games on global markets. As the game publishing business is more consumer oriented then the traditional business of Winwap Technologies, the gaming related efforts are moved to a separate company and a brand precense more suitable for gaming will be built. This is a long term investment by Winwap with a target to become a strong influencer and top publisher for mobile games.
Read more...
Hisense Licenses DLNA Compatible Media Sharing Software Stacks from Winwap
Tuesday, 15 May 2012
Hisense Mobile Communications Technology Co., Ltd ("Hisense") and Winwap Technologies Oy ("Winwap") announce that Hisense has licensed media sharing software technology that is DLNA compatible from Winwap. The license includes software from Winwap, for multiple operating systems and platforms, which Hisense will integrate with various types of products including Smart TV's, Tablet's and Smartphone devices to provide state of the art media sharing functionality.
Read more...
Device Synchronization and Management Solution from Winwap
Tuesday, 14 February 2012
Winwap is proud to announce the availability of the DevSyncMan solution. This is a complete server and client solution for Device Synchronization (OMA DS) and Device Management (OMA DM) designed to provide device manufacturers with an easy way to offer the functionality for their own devices.
Read more...
Accelerated Technology Taiwan assigned official Distributor of Winwap Technologies
Monday, 26 September 2011
Accelerated Technology Taiwan ("AT Taiwan") and Winwap Technologies ("Winwap") have entered into Agreement whereby AT Taiwan is appointed Distributor for Winwap's Browser, Email, MMS, WAP, UPnP and other software products.
Read more...
Free Winwap WAP Browser for Windows Mobile
Monday, 23 May 2011
We are now giving away WinWAP for Windows Mobile 6 professional for FREE! No registration required, just download from our website and install.
WinWAP 4.2 for Windows Mobile is a browser that provides complete WAP 2.0 and WAP 1.2 browsing, and it's now completely free on both Windows and Windows Mobile.
Read more...
Winwap receives AAA credit rating
Tuesday, 10 May 2011
Winwap Technologies Oy is proud to announce that we again received the highest credit rating by Soliditet. Only about 4% of companies in Finland ever receive this credit rating.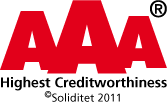 At Winwap we will continue to put high value on our long term relationships with our customers, and build new relationships and products. As a 16 year old company we have an exceptionally long history for being a mobile software technology company. We see this as a great base for building a long and successful future with our customers and partners.
Read more...
<< Start
< Prev
1
2
3
4
5
6
7
8
Next >
End >>
Results 1 - 5 of 38